Esther J. Hamori, MDiv, PhD
Professor of Hebrew Bible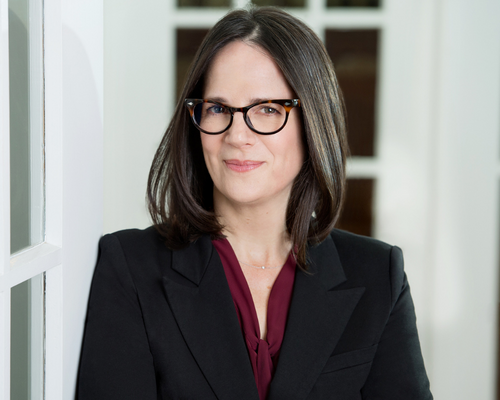 CONTACT
3041 Broadway, BT 801
New York, NY 10027
212-280-1392
ehamori@uts.columbia.edu
EDUCATION
B.A., Sarah Lawrence College, 1994
M.Div., Yale Divinity School, 1997
Ph.D., New York University, 2004
BIOGRAPHY
Esther J. Hamori is Professor of Hebrew Bible at Union Theological Seminary in New York. Her research is focused on conceptions of divine-human contact and communication in the Hebrew Bible and other ancient Near Eastern literature.
Dr. Hamori is the author of God's Monsters: Vengeful Spirits, Deadly Angels, Hybrid Creatures, and Divine Hitmen of the Bible (Broadleaf Books, 2023), which explores how in both the Hebrew Bible and New Testament, God deploys an entourage of monsters: an array of shapeshifters, realm-crossers, and hybrid creatures act with stunning brutality, all in God's employ. Hamori suggests that confronting God's monsters—and the God-monster—may be uncomfortable, but that the biblical writers' unflinching depictions of the monstrous God validate the human experience of a world that is unpredictable, unjust, and at times monstrous.
Her previous book, Women's Divination in Biblical Literature: Prophecy, Necromancy, and Other Arts of Knowledge (Yale University Press, 2015), brings to light the full range of women's divinatory activities as portrayed in the Hebrew Bible. Her first book investigates forms and functions of divine anthropomorphism ("When Gods Were Men": The Embodied God in Biblical and Near Eastern Literature; de Gruyter, 2008). She has published articles on a wide range of topics, including the use of birth omens in biblical texts; the pattern of female prophets disproportionately being required to submit to the testing of their prophecy (through additional divination) in the so-called prophetic letters from Mari in Mesopotamia; and the use of the Epic of Gilgamesh in the writing of the Jacob story in Genesis.
Dr. Hamori's public-facing scholarship includes widely circulated pieces on marriage equality and religious diversity for the Huffington Post. She was one of 100 scholars featured in the inaugural year of American Values, Religious Voices. She has been interviewed for Religion News Service and for podcasts including a BRANE Collective episode on pedagogy, and appeared on the ABC Primetime Special, Back to the Beginning with Christiane Amanpour.
Dr. Hamori has occupied many roles in the Society of Biblical Literature, and currently serves on the steering committee for the SBL section, Religions of Israel and Judah in their West Asian Environment. She was previously co-chair of Prophetic Texts and their Ancient Context, and was a longtime member of the steering committee of Hebrew Scriptures and Cognate Literature. Dr. Hamori served on the editorial boards of Ancient Near Eastern Monographs and of Critical Studies in the Hebrew Bible, and is a current member of the Advisory Board of the series, Horror and Scripture.
She earned her Ph.D. from New York University (Department of Hebrew and Judaic Studies, 2004), M.Div. from Yale Divinity School (1997), and B.A. from Sarah Lawrence College with a major in Violin Performance (1994). Before joining the Union faculty, she was a Visiting Assistant Professor of Hebrew Bible in the Department of Near Eastern Studies at Cornell University, and visiting faculty at Sarah Lawrence College and at New York University, where she received two awards for excellence in teaching.
UPCOMING COURSES
HB 240
Divination in the Bible and Beyond
SPRING 2022
Divination" refers to types of actions that are, within their own cultural contexts, understood to provide access to divine knowledge. Prophecy is the best-known type of divination in the Bible and the most widely embraced, but there are many more, including astral, birth, and dream divination, necromancy, and lot-casting. In this course, students study prophecy and other types of divination as they appear in the Bible and elsewhere in the ancient Near East.
SPRING 2022
This course includes an introduction to Job in the context of other Near Eastern wisdom literature, focused study of various literary and theological aspects of the book, and exploration of artistic treatments of Job.