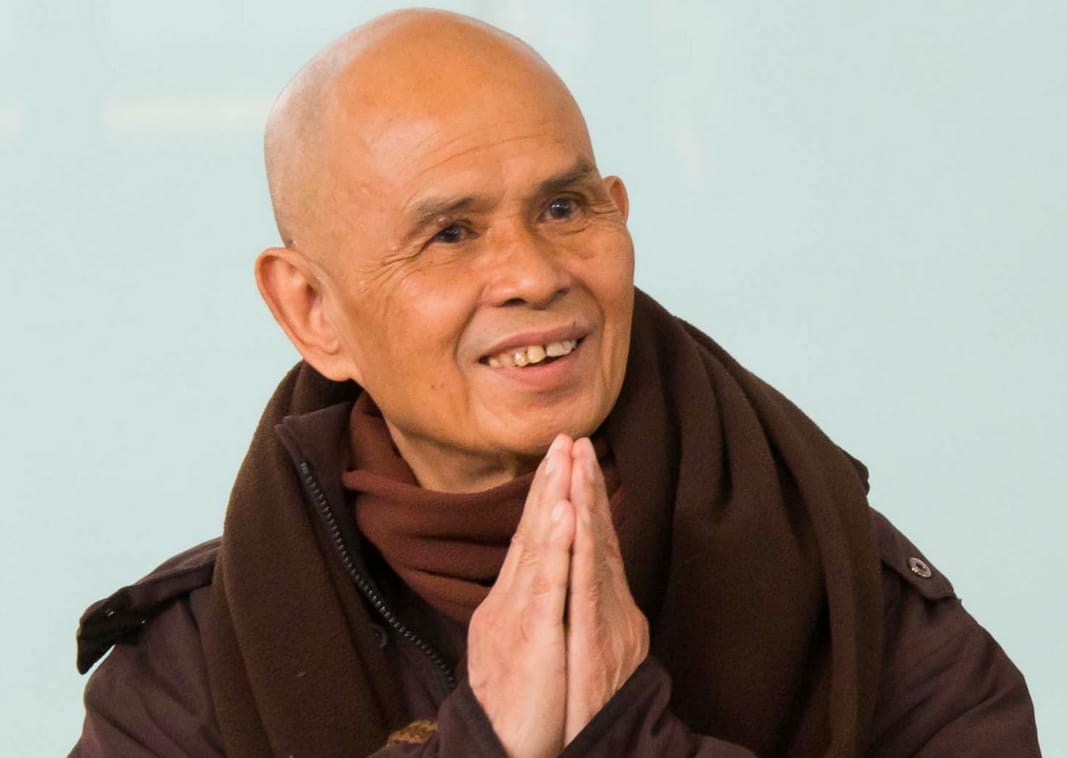 The Union community is saddened to learn of the death of Zen Master Thích Nhất Hạnh '63, founder of the Order of Interbeing and namesake of our program for Engaged Buddhism – a term he coined. Known for his peacebuilding work, his deep friendship with Dr. Martin Luther King Jr., his prolific authorship, and his teaching on mindfulness, nonviolence, and compassion for all beings, the global spiritual leader and poet passed away at Tu Hieu Temple, in Hue, Vietnam, where he was first ordained as a monk in 1942.
Union's Senior Director of Buddhist Studies, Rev. Kosen Gregory Snyder, shared the following statement: 
In his death, we recognize the life of one of the most influential Buddhist teachers of our time. His life, which became known to many of us through his efforts to end the American war in Vietnam, came to be one of the most unwavering beacons of peace in our world. His teaching has always been a refusal to harden around division, an effort to bring together all sides into dialogue, recognize the buddha nature of all without exception, and harmonize mind, heart, community, and earth in an effort to transform human society into a compassionate and loving reality for all beings. His message was fully embodied in every movement of his being, which is why so many of us were drawn to him, learned from him, and will forever carry him in our hearts. We have lost a great dharma teacher, a true Zen master, and a spiritual leader for the world. May his voice, example, and teachings continue for many generations to come as we together strive to be the peace he modeled. We will miss his breath in the world and feet on the Earth.
Union President Serene Jones, who awarded the seminary's highest honor, the Union Medal, to Hạnh in 2017, shared "The passing of Thích Nhất Hạnh is a great loss for the world. His brilliance and compassion and his powerful writings have been transformative for generations of students and practitioners. We are deeply grateful that Union's Thích Nhất Hạnh Program for Engaged Buddhism, which his community enthusiastically embraced and which proudly bears his name, will continue to bear witness to his remarkable legacy, his enduring spirit, and his longstanding connection to Union."
The Engaged Buddhism program is within Union's Interreligious Engagement field and promotes academic and public education aimed at cultivating diverse Buddhist voices. Launched in 2017, the program seeks to bring together contemplative practice and social action, standing in the tradition that Thích Nhất Hạnh embodied so powerfully and with such beauty.