What Makes Union Unique?
In 1836, nine Presbyterian ministers feeling "deeply impressed by the claims of the world upon the church," established an urban seminary in the midst of what they recognized as "the greatest and most growing community in America." The founders forged a new vision for theological education: to center ministerial training in an urban context so that academic excellence and personal faith might respond to the needs of the city. Such a bold step was the first of many intrepid moves that characterize
Union Theological Seminary in the City of New York.
Far from serving as a backdrop, New York City offered a microcosm of some of the most pressing and complex issues of the day—an unprecedented influx of immigrants, a disturbing rise in poverty, and racial unrest in the aftermath of abolition.
Though present in new forms, Union continues to face these same challenges.  
Today, the Seminary lives out this formative call to service by training people of all faiths and none who are called to the work of social justice in the world. With roots that are firmly planted in the Protestant tradition, Union actively reforms itself in response to the changing needs of the world and an evolving understanding of what it means to be faithful.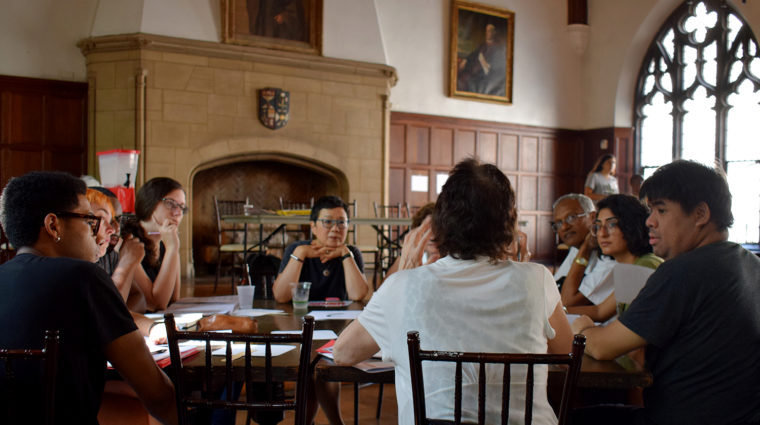 INTELLECT
Throughout its history, Union has attracted a vibrant and diverse community of professors who lead their fields in cutting-edge theological inquiry and challenge our students to think broadly.
Courses
SPIRIT
As the world becomes increasingly more global, Union embraces the richness of other faith traditions and is at the forefront of defining the study and practice of inter-religious engagement.
Worship
COMMUNITY
With one foot planted firmly in academia and one foot firmly the world, Union remains committed to reflecting the cooperative cultivation of spirituality, activism, leadership, and social justice.
News