Greg Snyder
Senior Director and Assistant Professor of Buddhist Studies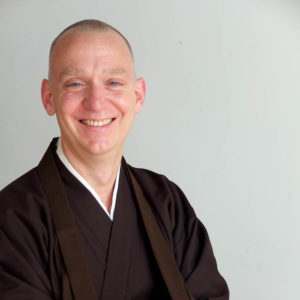 CONTACT
3041 Broadway, AD 520
New York, NY 10027
212-280-1491
gsnyder@uts.columbia.edu
BIOGRAPHY
Kosen Gregory Snyder is the Senior Director and Assistant Professor of Buddhist Studies at Union Theological Seminary, where he oversees the Master of Divinity degree program in Buddhism and Interreligious Engagement as well as the Thích Nhất Hạnh Program for Engaged Buddhism.
Professor Snyder is an ordained Zen Buddhist priest and dharma-transmitted teacher in the lineage of Shunryu Suzuki. He co-founded and is currently the senior resident priest at the Brooklyn Zen Center and Ancestral Heart Zen Monastery in Millerton, NY. He is one of the founders of the Buddhist Action Coalition, whose mission is to organize and inspire compassionate Buddhist initiatives in advancing social, economic, and environmental justice through advocacy and nonviolent direct action.
Professor Snyder's academic and practice interests include socially engaged Buddhism, the intersections of contemplative interreligious dialogue and social action, the relationship between Buddhist liberatory practices and social transformation, and the exploratory juxtaposition of Buddhism with liberation theology, Earth-centered cosmologies, and Western continental theory, particularly phenomenology and post-structuralism. Professor Snyder is currently working on a book exploring expressions of social justice rooted in Buddhist dharma, moral epistemology, and praxis. He has been published in Buddhist and other periodicals, including Buddhadharma, Lion's Roar, Shambhala Sun and the New York Times.
RECENT COURSES
Comparative Buddhist–Christian Liberation Theologies (Fall 2017)
Zen Buddhist Texts (Spring 2018)
Introduction to Buddhist Meditation Practices (Fall 2018)
Practice of Self-Inquiry (Fall 2018)
Socially Engaged Buddhism (Spring 2019)
Buddhist Religious Thought and Practice (Spring 2019)